At The Call Back, we want you as leaders to be refreshed – during worship, with personal prophetic ministry, and through fellowship and connection with each other – and to be further equipped to bring the Kingdom in every area of society.
The Awakening Leaders Lounge will be open during the main event on Thursday evening until the end of the session on Sunday night. This area will be accessible for Awakening Leaders only.
There will be space for connection separate from the general public areas with food and beverages for purchase. We will also have an Encounter Room, Prophetic Booths, and Leadership Breakout Sessions exclusively for our Awakening Leaders.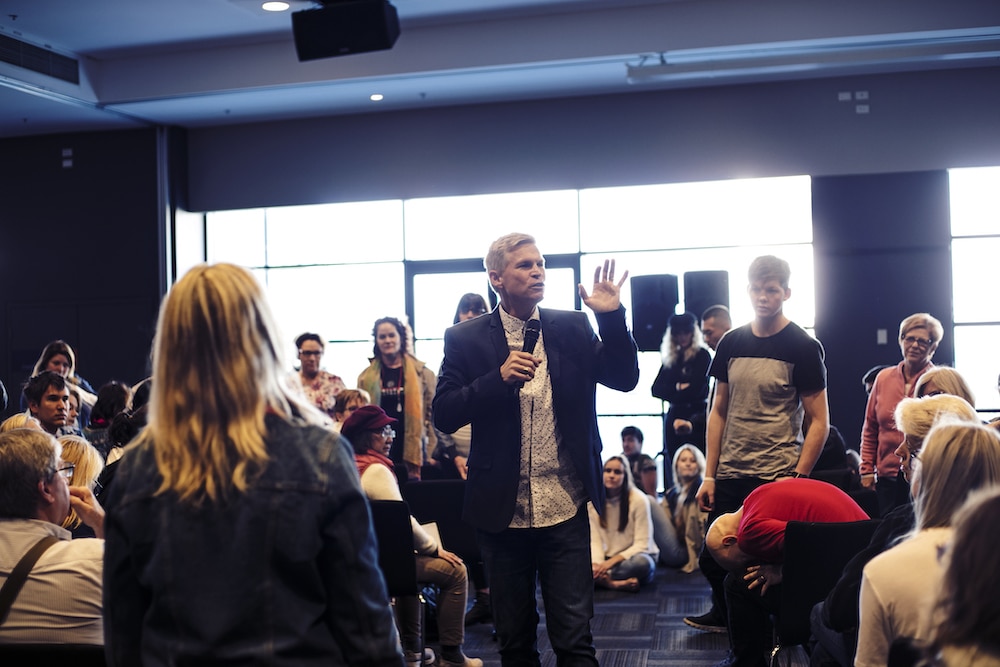 We know how important it is for those who've traveled together, as well as for families, to be able to sit with each other during the main sessions. The seating section in the main arena will be clearly marked for Awakening Leaders, but access will not be restricted.
Thus Awakening Leaders may sit with anyone they would like in this area, even those who do not have access to the Awakening Leaders Lounge.
Traveling with your family or friends?
If you are traveling with your spouse, he or she may also complete the registration form and receive access to the Awakening Leaders Lounge. Children and other people in your group should purchase their own tickets here on our website.
They will be able to sit with you in the main arena, but they will not have access to the Awakening Leaders Lounge. This will enable us to host as many leaders as possible and will keep the noise level down for people who are connecting. Thank-you so much for your understanding!
Further details will be emailed in the coming weeks. There will be a separate registration for this time, but no ticket cost.
Thursday, July 14th – Sunday, July 17th
More information about the event as well as ticket sales can be found here. 
If you have any questions, please check the FAQ page on our website or send an email to our Awakening Leaders team at leaders@awakeningeurope.com. Please register below so we can send your Awakening Leaders Lounge access. Further information will be sent to you after registration is completed.
Leaders Lounge Access
Please complete the following details to register for access to the Awakening Leaders Lounge.